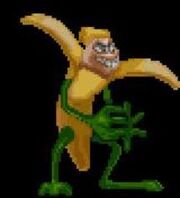 "Nana!"
—Nanaman, C2: Judgement Clay

Nanaman is a living banana featured exclusively in C2: Judgement Clay. He is very laid-back and is of Jamaican descent. His evil counterpart is Dr. Peelgood, and his home stage is the Bungle Jungle. He was voiced by Terrence Stone.
Dig it, mon. Nana Man is a cool, laid back dude who speaks with a genuine Jamaican accent. That is, when he can get up the energy to speak. You see, he likes kicking back almost as much as he likes kicking butt. Nana Man can usually be found lounging under a blazing sun, sipping a tall, cool icy Mudarita. But when the sun goes down, his thoughts turn to something completely new.... kicking back under the moon.
Actually, Nana Man does occasionally experience flashes of get-up-and-go. And where he's going is usually to get another tall, cool, icy Mudarita.
Total Air: ↓ ↑+K
Nana Slice: ↓ →+P
Win Quotes
Edit
"Make like a Nana and split!"
"Get with the times, mon!"
When Nanaman became grand master of Mudville, he turned it into a year round tropical resort. As part of the package, he provided all guests with free dancing lessons and complimentary designer hats from his new line of refrigeratable fashions.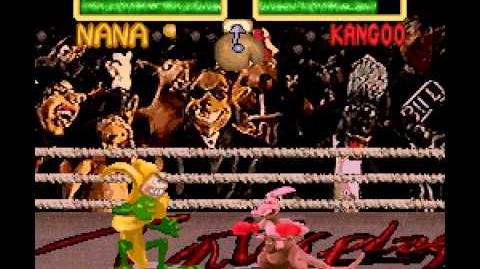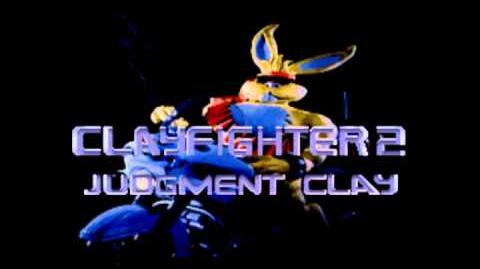 Community content is available under
CC-BY-SA
unless otherwise noted.